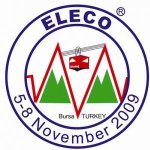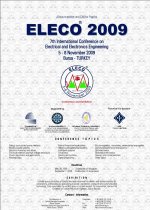 ELECO`2009 6TH INTERNATIONAL CONFERENCE ON ELECTRICAL AND ELECTRONICS ENGINEERING VENUE

Bursa, the first capital of the Ottoman Empire is a picturesque city located in the foothills of Mount Uludag amidst green countryside and forest. The city is filled with gardens and parks and overlooks a verdant plain. Bursa was and still is famous for its silk trade, textile manufacturing, and thermal springs.

Uludag is Turkey's most developed ski - resort and a wonderful place to visit all year round. The city's many good hotels are ready to host national and international meetings. The cultural heritage of the city includes monuments, imperial mosques, mausoleum caravan-serais, typical old houses and a covered bazaar dating Ottoman times.